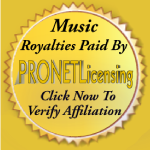 Have you ever wondered if there are banjos and steel guitars in Heaven? Well on God's Country, you'll hear what it might sound like.
God's Country is the flagship stream of the Wilderness Radio Network and features some of the best Bluegrass and Country Gospel this side of the Jordan. So tune in for a finger-pickin' down-home front porch kinda time in the Lord!
Listen To God's Country!




style="display:inline-block;width:728px;height:90px"
data-ad-client="ca-pub-1391798422500454"
data-ad-slot="5069062125">